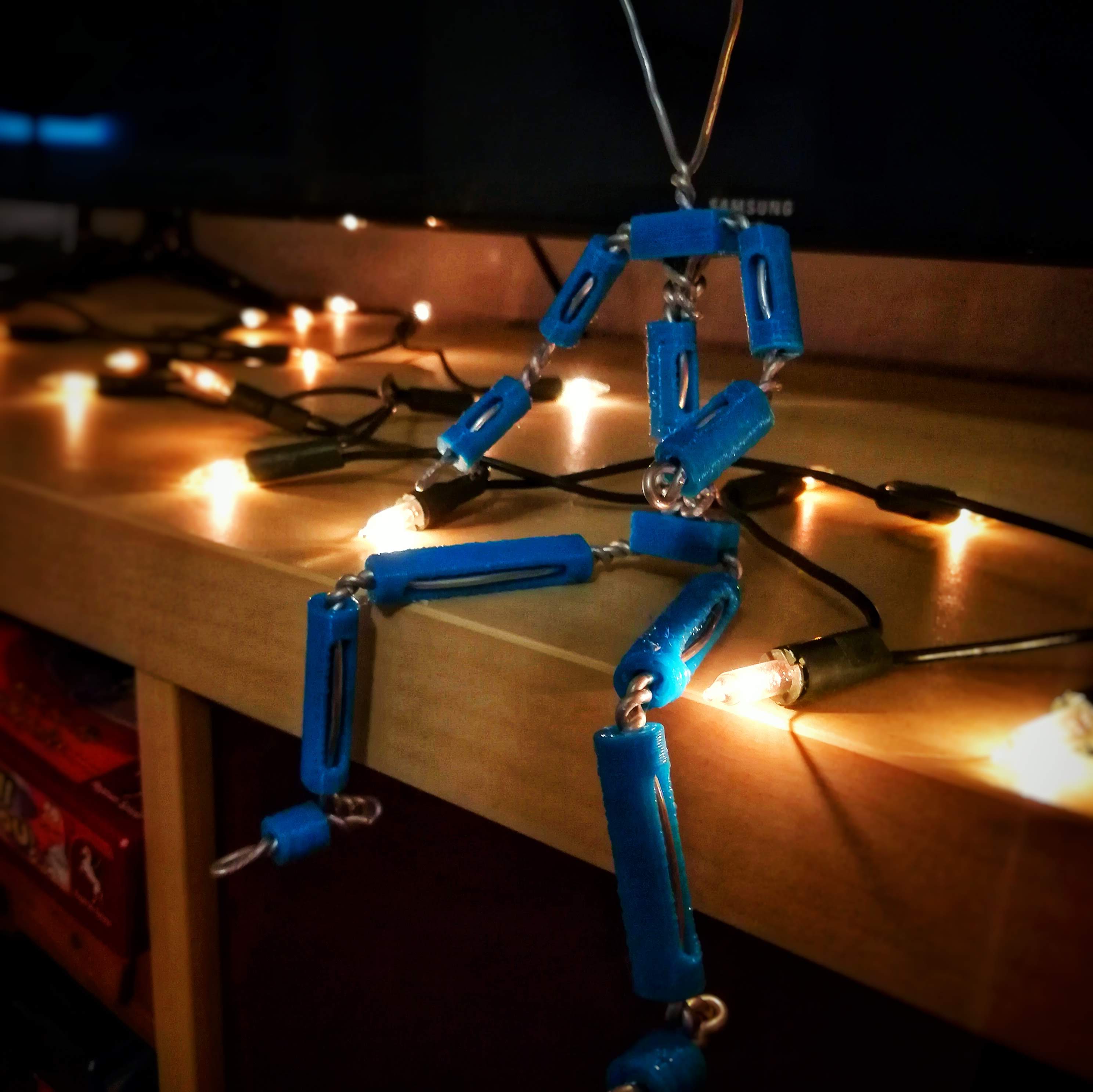 3d printed stop motion armature
I wanted to make a stop motion armature that needed cheap materials but is ridged. So my idea was to make little 3d printed boned where i can feed aluminium wire through.


Everything worked fine with the legs and i continued with the hips.
The connection at the hips and between the arms and the shoulders were a little loose but I got them in position.
Everything looks nice, but...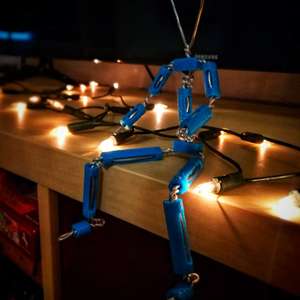 ... the wire was stressed at the joints and very brittle. To get the wire through the bones and in position i had to bend them repeatedly very hard and they were near the braking point.

The first wire broke after minimal movement.

For the next time i maybe should use more but thinner wire. Or just forget the 3d printer and just use epoxy clay for the bones.